It's a beautiful day at the beach.
I've gotten into a routine of staying inside to work on online stuff in the morning, then I switch to some other work, and then I take a break to sit in the sand in the afternoon and read.
Although, I also love to write by the sea, so I usually take a spiral notebook with me and get at least a little writing done while I'm admiring the beautiful ocean.
Lately, as I've been doing more and more writing, I've been thinking about the 10,000 hour rule.
In his book, Outliers, Malcolm Gladwell claimed that anyone can reach greatness by practicing tasks relevant to his chosen field for a total of 10,000 hours.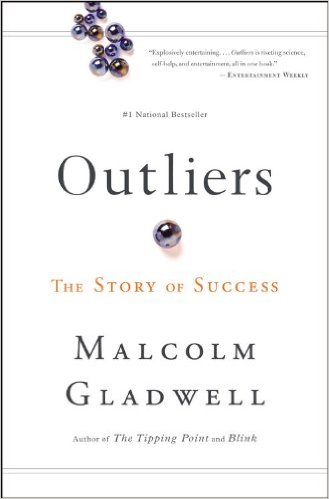 This became known as the 10,000 hour rule.
A few years ago, for my radio show, Book Bites for Kids, I interviewed Kirby Larson and Sue Cornelison, the author and illustrator of American Girl's new Bitty Baby series.
They talked about this 10,000 hour rule.
If you listen to the replay of that show, you'll learn that writers and illustrators of any of the American Girl books must audition for the series they wish to write for.
Not only that, they must be "asked" to audition because this publisher doesn't want to waste time with people who don't have a track record for producing quality work.
Both Kirby and Sue put in countless hours of practice before they were ever asked to audition for American Girl.
For Kirby, this "practice" took the form of an award-winning novel, and for Sue, it was illustrating other series such as the Howard Wigglebottom books.
Once they made it through the audition process to beat out other writers and illustrators who were competing for this American Girl series, they had tight deadlines to meet in order to get the first 5 books in this series ready within a year.
Sue said she is usually in her studio, ready to work, by 7:30 each morning, and she is often still there at 1:00 the next morning.
Kirby puts in regular work hours every day, too, because, as she said, "Writing is my job."
My point in all this for you is – success may seem glamorous.
But behind any success there are usually hours and hours of practice, then even more hours and hours of just plain hard work to complete a contracted project.
So the next time you feel like giving up because success just isn't happening quickly enough, make note of how many hours you've devoted to learning your craft.
If it isn't anywhere near 10,000, you probably just aren't "ready" to be hugely successful.
That doesn't mean you can't make a good living as a writer right now because you can.
It just means you aren't quite ready for your big breakthrough yet, so just keep working until you are.
Try it!
Listen to interview with Kirby and Sue here:
And come write by the sea with me this year!
Join The Wealthy Writers Club as an Elite member or a VIP member and enjoy a writers retreat at the beach.
Our group retreat for Elite members will take place here on Hutchinson Island in December.
VIP members can schedule their own private retreat, with 2 full days of one-on-one coaching with me, anytime that is convenient for the both of us.
I am only accepting a total of 5 VIP members in the club this year, so check it out now if you're interested.
Learn more here (just scroll down the page to find out about the retreat).