Visual Writing Prompts for You
Try These Visual Writing Prompts
Every week at the Working Writer's Club, we post 10 new creative writing prompts.
Usually these prompts are just a few words, sentences, or a paragraph that can be used to start a new story.
And I know that at least one person (Gladys Swedak) turned one of our prompts into an entire novel.
But I'm a visual person, so sometimes, I find it more inspiring to look at a picture and use it as a prompt to write something new.
With that in mind, here are several photos that I took recently.
See if any of them inspire you to write a new story (or maybe even a complete novel).
Get in the habit of using prompts as a way to start a new short story or just to practice writing on a regular basis.
Visit the Working Writer's Club to see all the various prompts we have there.
And visit every Monday when we post 10 new prompts.
Happy writing!

The Working Writer's Coach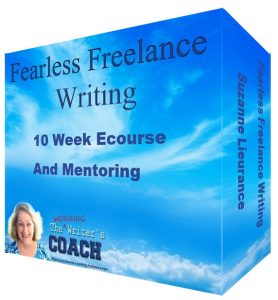 P.S. Let me show you how to build a career writing about what you know and love. Learn more at www.fearlessfreelancewriting.com.