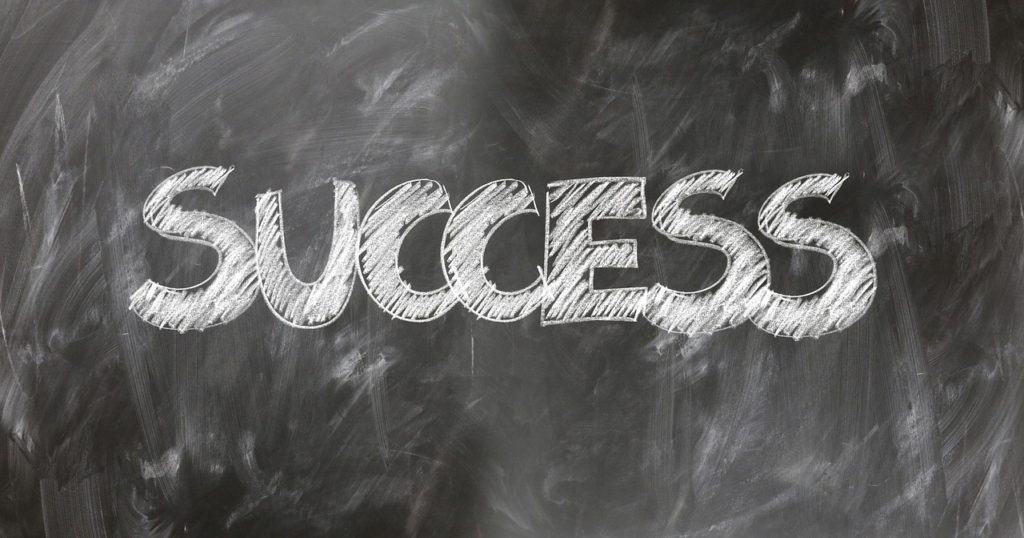 Writing success can mean different things to different writers.
Some writers may simply want to get a book or article published; others may want to be on the New York Times Best Sellers List; still others may want to make a living writing; and there are those who may be seeking wealth and fame.
The key here is to dig down and really know what your perception of writing success is.
Once you are certain what you're aiming for, take the necessary steps to become the writing success you dream of.
Sounds easy, right?
Well, we all know it's not, if it were, there would be no struggling writers.
The first problem you may run into is actually realizing how you perceive success, or what you want from your writing efforts.
According to Jack Canfield, co-creator of Chicken Soup for the Soul, the number one reason for being stuck and not realizing your potential or goals is the lack of clarity.
So, how do you fix this problem?
Step One: Define Your Goals and Your Perception of Success
It's not sufficient to state you want to be a published writer; you need to proclaim the specifics.
You want to be a self-help nonfiction author of published books and magazine articles earning an income of $100,000 per year.
You can even get much more specific than that—the more specific your goals and intentions are the more likely you will attain them.
Step Two: Prepare a Plan
When you finally have a break through and know exactly what you want from your writing efforts, you need to prepare a detailed plan. Your plan, just like your goals, needs to be very specific.
Think of a recipe:
You plan on baking a cake, but you'll need more than just the ingredients, you'll need the exact amount of each ingredient, the proper procedure for mixing them together, the baking temperature, how long to bake it, how long to cool it before removing it from the pan . . . you get the idea.
Now you're on your way . . . you have specific goals . . . a detailed plan . . . but . . . you're still not achieving success.
Step Three: Take Action
Think of the first two steps as the foundation of your house.
To move forward toward success, you need to build the house.
This takes action; it actually takes more than just action, it takes ongoing action and perseverance to carry you through to completion.
Step Four: Project Success
You have the other steps down pat, now picture yourself attaining your goals.
According to motivational speakers, you will have a much greater chance of making it happen by projecting success.
This step encompasses a number of strategies such as envisioning your success, projecting success with vision boards, and using success-minded affirmations every day.
Take aim . . . shoot.
About Karen Cioffi
Karen Cioffi is an award-winning author, children's ghostwriter, and an author/writer online platform marketing instructor.
She is also the founder and editor-in-chief of Writers on the Move.
In addition, her site, Karen Cioffi Writing and Marketing, was named Writer's Digest Website of the Week, June 25, 2012. Brian A. Klems, Online Editor for Writer's Digest commented: "This site from Karen Cioffi should stand as a model for other freelance writers."
For more on children's writing tips and writing help, stop by stopping by Writing for Children with Karen Cioffi.
Be sure to sign up for her newsletter and check out the DIY Page.