Following Through and Staying Motivated
Staying Motivated
Motivation and follow through go hand-in-hand.
Something motivates you to take action or follow through to reach a goal.
Every time you reach a goal, no matter how small it is, you are successful and feel motivated to continue on your path.
In today's free resources here at writebythesea.com, we'll be looking at factors that will help you find the motivation to follow through and achieve success at every phase of the process.
Are you ready?
First, download the Fast Track Guide: Staying Motivated here.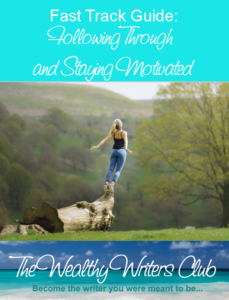 Next, download the free Work Sheet.
Next, download the free Check List.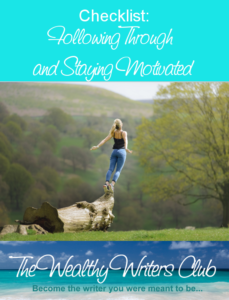 Finally, please share this post with your friends and family via the social media buttons, below.
Try it!
To Your Success,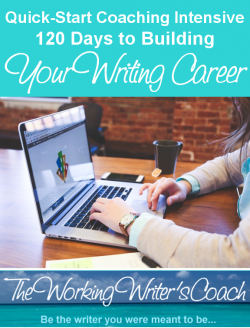 P.S. If you need more guidance and support to reach your goals, register for my Quick-Start Coaching Intensive. Learn more at www.quickstartfreelancewriting.com.