Note: Current Session of this Workshop is Closed.
Register early for the June Session.
Writer's Workshop in Stuart, Florida
Title of Workshop:
Write Your Stories: How to Turn Your Personal Experiences into Stories, Articles, Essays—Even Books—You Can Sell!
Where:
DaVinci's Palette – 930 SE Central Pkwy, Stuart, Florida 34994
When:
Next session begins Monday, June 4, 2018, (bring a sack lunch to enjoy the last hour of class when we will critique your stories and articles) and takes place on Mondays from 10:00 a.m. to 1:00 p.m. – for 10 weeks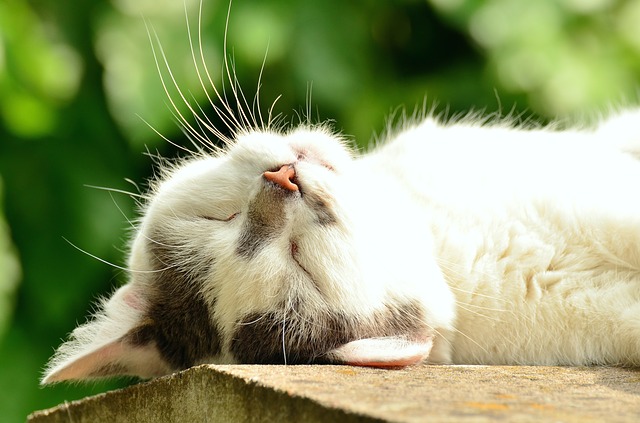 Do you love writing about your quirky family, your stressful job or even your crazy cat?
Then personal experience writing is probably a great career choice for you.
In fact, you can create your own personal brand with this type of writing.
Think Erma Bombeck or Dave Barry.
They both became world famous writing about things like pantyhose, babies, and beer!
Of course, you don't have to write humorous material in order to build a brand around your personal experiences.
You can write more heartfelt pieces to build a powerful personal brand and career.
And I'll show you how when you register for my 10-week writer's workshop, WriteYour Stories: How to Turn Your Personal Experiences into Stories, Articles, Essays—even books—you can sell!
You'll learn:
• The kinds of materials you can create from your personal experiences
• How to Generate an Endless Supply of Material to Write About
• Where to Sell Your Work
• Tips for turning your real life experiences into marketable pieces
• How to Add Humor to Your Work to Make It More Appealing
• How to Write with Style So You Sell More of Your Work
• How to Turn Your Personal Experiences into Your Own Personal Brand of unique products and services, to create higher and higher levels of income
Isn't this exactly what you've been looking for?
Here's what this 10-week writer's workshop includes:
• A 3-hour live class each week, where I'll teach you step-by-step how to build your writing career around your personal experiences.
These sessions will help you become a better writer as you're learning where and how to sell your work.
Plus, you'll know exactly what to do, week by week, to build your career, so there's no chance of a writing rut!
There's also no chance that you won't know what to do to continue to move your writing career forward.
• A manuscript critique every week, where I'll help you develop and polish your work so it's ready to submit to an appropriate market. This alone will help you build the confidence and writing skills you need to take your writing career to levels you've only dreamed about so far!
• Unlimited email support – Email me any time night or day with additional questions or something you need feedback about or when you simply need a little pep talk or moral support.
• A private online forum where you can connect and learn from others in this workshop.
And that's not all.
You'll also get these BONUS items:
• Market Lists and Submissions Guidelines – Saving you hours and hours of market research
• Templates to Help You Write Different Types of Materials Based on Your Personal Experiences
• Checklists to Make Sure Your Work is Ready for Submission
And Get This Extra Special Bonus When You Register for Write Your Stories…
Nothing says you're a professional writer like having your own book.
You can write dozens, even hundreds of magazine articles, but people won't take you as seriously as a writer as they will if you have a book with your name on it.
In fact, this is so important that as part of my Write Your Stories workshop, I'm giving you the opportunity to have some of your stories published in a book with your name on the (back) cover.
And, the best part is, you will have paid for this when you register for this workshop.
There is no extra charge. I will have the book professionally edited, proofed, and published.
The other good thing about this book is that you can choose to use your homework assignments for the book rather than submit them to magazine and newspaper publishers OR you can write completely different stories for this anthology. It's up to you!
The title of the book is Snapshots from Real Life: Personal Stories to Warm the Heart or Tickle the Funny Bone.
And you can send a variety of heartwarming and humorous pieces or just stick to one genre or the other, whichever you prefer.
The writers from last year's session of this workshop had their stories published in Snapshots from Real Life that came out in July, 2017.
Writers who are currently enrolled in this workshop will see their stories published in More Snapshots from Real Life, which will be released in the spring (2018).
Your stories would be in the third edition of this anthology.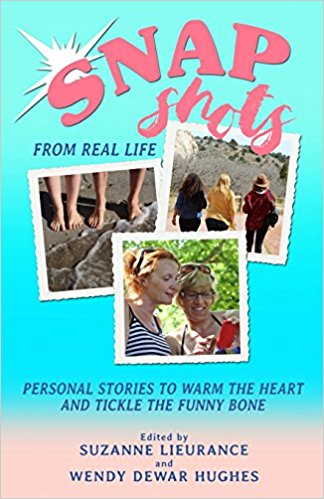 Use the book to launch your writing career or to take your current writing career to the next level.
Note: My Write Your Stories workshop is only offered twice a year, in January and June.
The Next Session Starts Monday June 4, 2018.
Register now and by fall 2018, you could have a published book to your credit AND be making regular income writing about your personal experiences.
Is something holding you back from signing up?
I Know What You're Thinking
You're probably thinking this all sounds wonderful.
But it must cost a fortune and there is no way you can afford it.
Relax…
This workshop is definitely worth thousands of dollars, but I'm offering it to you right now at the incredibly low price of just $499.99 for everything, including:
• 10 weekly three-hour classes
• 10 weekly manuscript critiques
• Unlimited email support
• PLUS, all the BONUS items, including publication of your stories in a new book!
So don't wait.
This class is limited to just 10 writers.
Register now, then get ready to write (and sell) your stories this summer!
Just click on the "buy now" button to register:
And I'll see you in June at DaVinci's Palette!