A Tool to Help You Get in the Habit of Writing
Create Writing Habits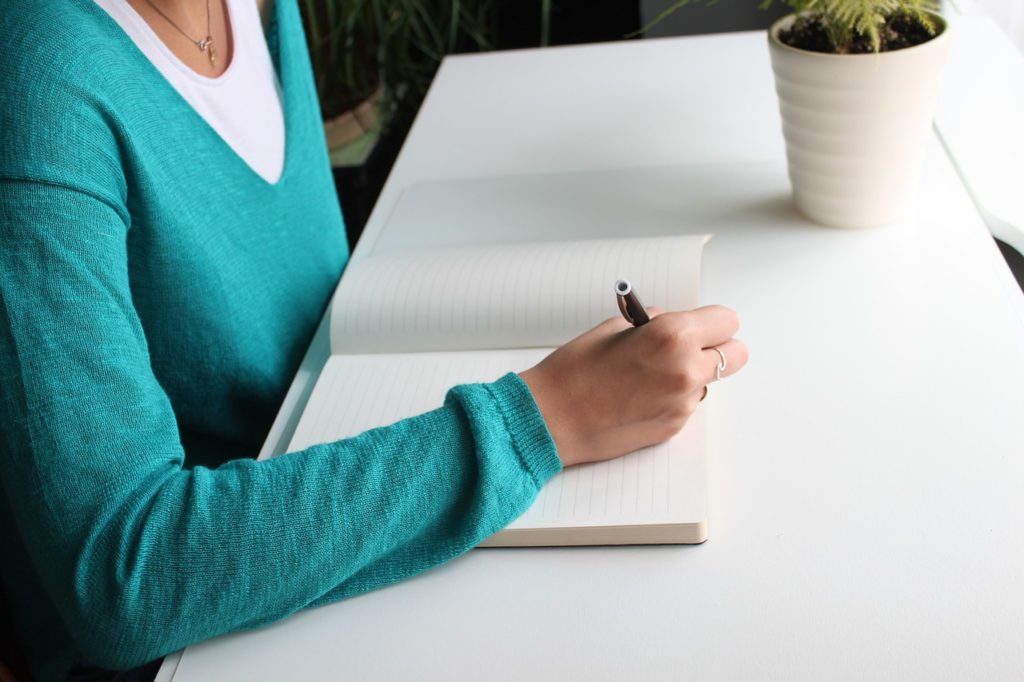 If you want to be a writer, the first thing you need to do is get in the habit of writing.
Sounds reasonable and easy enough, yet it is the very thing so many wannabe writers have trouble doing.
Why is that?
Well, usually it's because they are used to only writing when the urge strikes.
Or they keep waiting for the perfect moment to write—the moment when they have something definite they want to write about and they know exactly how they will write about it.
But that isn't how most successful, published writers (a.k.a. authors) work.
Successful, published writers write all the time.
Maybe not every day but at least several times a week.
They don't wait for the urge to write.
They simply find something to write and then they write it.
As a writing coach, I find it often helps my clients when I give them writing prompts.
Their task is to choose a different prompt each day and write about 500 words in response to that prompt.
When they do this consistently for a few weeks, they get into the habit of writing.
Then this daily writing habit is now their "new normal" and if they don't write every day (or at least every week day or every Saturday and Sunday if they can't write during the week) they don't feel right.
If you haven't gotten into the habit of writing regularly yet, try writing at least 500 words in response to a different writing prompt (see prompts, below) here every day this week, then come back here next week for more prompts.
Do this for the rest of the month and by the time December rolls around you'll be in the habit of writing.
Try it!
Writing Prompts for This Week
1. Leslie Ann was tired of traditional Thanksgiving meals with all the family. This year she was determined to do something quite different.
2. "I've invited that nice girl, Mary Collins, to Thanksgiving dinner with us," said Jason's mother. "She hasn't made many friends since she moved here last month and she has nowhere else to go.
3. It was Thanksgiving afternoon. Reggie Wilson was all alone, eating a tuna fish sandwich in his car. He couldn't think of one single thing to be thankful for when…
4. The class field trip was on Friday and Valerie needed just $5.00 for it. Just $5.00! But she knew she couldn't ask her parents for it since Dad was between jobs and Mom was expecting a baby in a few weeks.
5. Linda Gray looked like a happy woman. But things weren't always as they seemed.
6. Darren wanted to get the perfect birthday gift for his girlfriend, Jane. But how could he do that when he only had $12.53 in his checking account?
7. "Mom, there's someone special I'd like to invite to Thanksgiving dinner," said Murphy.
8. Mitchell didn't mind that he had to work on Thanksgiving. He sat in the hospital cafeteria, enjoying turkey and dressing and something that looked and sort of tasted like sweet potatoes when he noticed…
9. As the temperature dropped and large, fluffy snowflakes began to twirl around in the air, Rachel thought about how much she hated cold weather.
10. "Here's something to be thankful for," said Michael.
Happy writing!